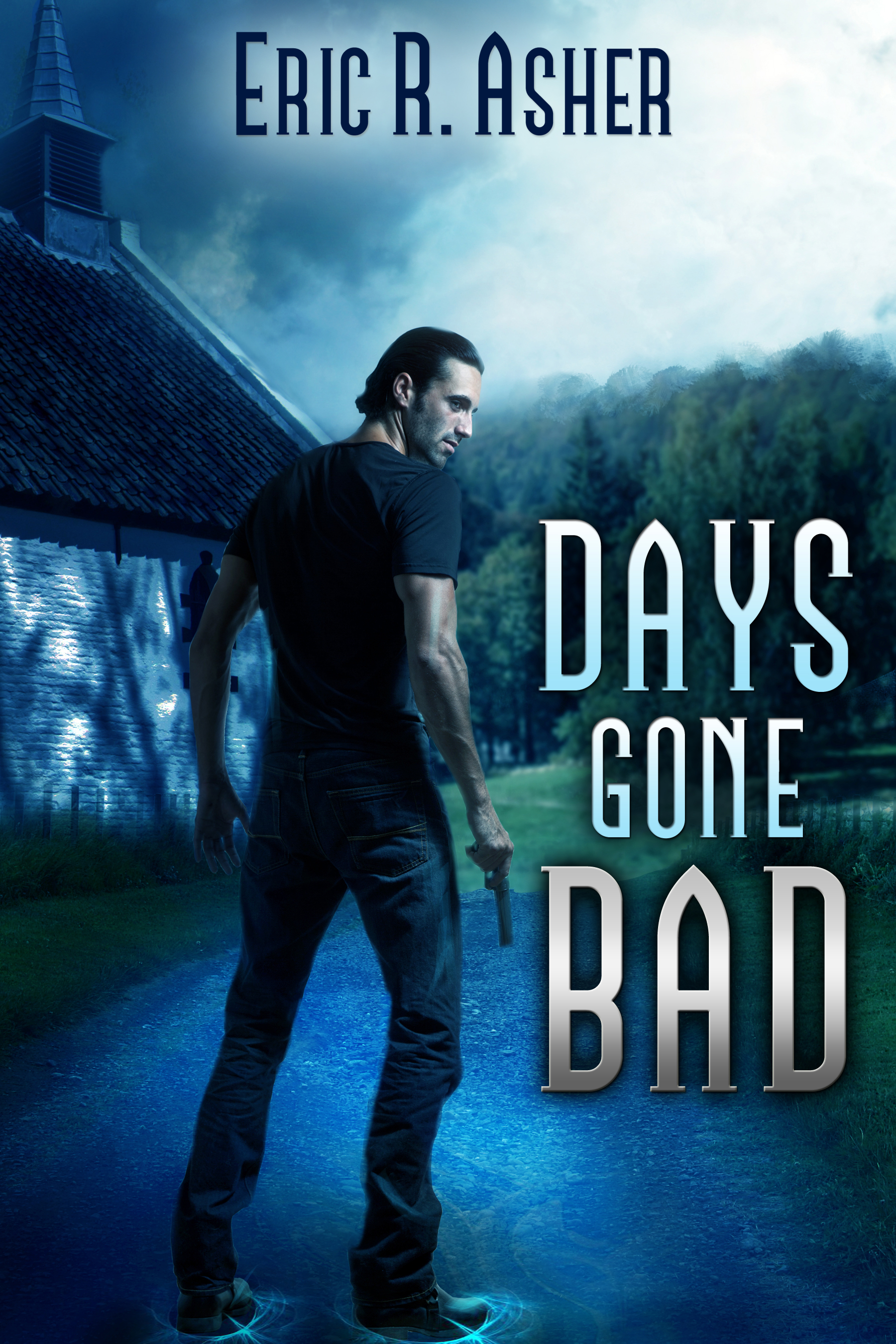 Days Gone Bad
Download:
Vesik, Book 1
My name is Damian Valdis Vesik. I am a necromancer, an ability feared and hated as much as the powers my master and I set ourselves against. We've vanquished many evils, but now something is releasing an old darkness, forcing us to hunt an enemy beyond anything I've faced before. I was already busy enough with vampires, fairies, witches, Watchers, weddings, and ... damn, I need a vacation.
(Recommended for ages 17+)
Reviews
"The mixture of dark and macabre with witty and hilarious makes for a MUST read." - I Love Vampire Novels
"It is one of my top picks of the year." - Platinum Reviews
"This book is something you have to read, experience, and discover all the little secrets ... on your own." - C.M. Wright author of Dying to Live and Fighting to Live
"Damian has a wicked sense of humour." - Fiona's Book Review Blog About the Author Eric is a former bookseller, guitarist, and comic seller currently living in Saint Louis, Missouri. A lifelong enthusiast of books, music, toys, and games, he discovered a love for the written word after being dragged to the library by his parents at a young age. When he is not writing, you can usually find him reading, gaming, or buried beneath a small avalanche of Transformers.
~~~
This ebook is in your choice of formats that work for almost every ebook reader and has no copy protection ("DRM"). Read it on any reader you want, any time.
We hope you enjoy the ebook! If you like it, please tell others to visit www.ReAnimus.com/999001
---
Returning Customers