= empty($ahs) ? '' : $ahs ?>
= empty($ahe) ? '' : $ahe ?>
Against the Stars
As the AI-in-a-box of Harry's dead wife, Lisa, says, "Luck is only what we call a turn of events for which we haven't discovered an explanation"—propelling Harry and Lisa on a quest through the late 21st Century to figure out just why there are soooooo many strange coincidences happening in the world...
This novel is the last book that Jim Gunn wrote. He had finished it and split it into pieces for publication in Asimov's Science Fiction Magazine. He intended that it be published as one novel under the title Against the Stars after it had appeared in Asimov's, along with the essay included here. Unfortunately Jim passed away before it had finished running there. Because Jim was not available to write an introduction or help guide how it would all appear in book form (beyond the original draft he sent us), we have chosen to keep the divisions into separate stories intact, with Jim's introductions from Asimov's included to explain his thought process. Jim was looking forward to this book, and hopefully we have done it the way that would have made him proud. We hope you enjoy it!
—ReAnimus Press
About the Author
The James Gunn Library
The authorized site for all of the SFWA Grandmaster's books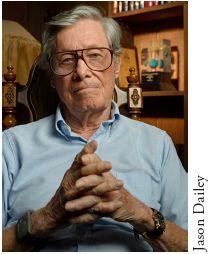 James Gunn is the author of more than thirty books, including the Hugo Award-winning nonfiction work Isaac Asimov: The Foundations of Science Fiction and the novel The Immortals, on which the television series The Immortal was based. Other novels include The Listeners, The Joy Makers, and Kampus. He also has collaborated with other authors, most notably with Jack Williamson on Star Bridge. He was named a Grand Master by the Science Fiction and Fantasy Writers of America in 2007.
Mr. Gunn is also the editor of a series of anthologies tracing the history of science fiction, The Road to Science Fiction, and is a past president of The Science Fiction Writers of America. He is professor emeritus of English and was the founding director of the Center for the Study of Science Fiction at the University of Kansas. He is the winner of the Pilgrim Award for lifetime achievement in science fiction scholarship, and is a past president of the Science Fiction Research Association. He passed away in 2020 at the age of 97, still writing till the last.
~~~
This ebook is in your choice of formats that work for almost every ebook reader and has no copy protection ("DRM"). Read it on any reader you want, any time.
We hope you enjoy the ebook! If you like it, please tell others to visit www.ReAnimus.com/1706
---
Returning Customers