*** Purchases benefit the Nyx.Net charitable free Internet service! ***
Buy & Download this ebook now: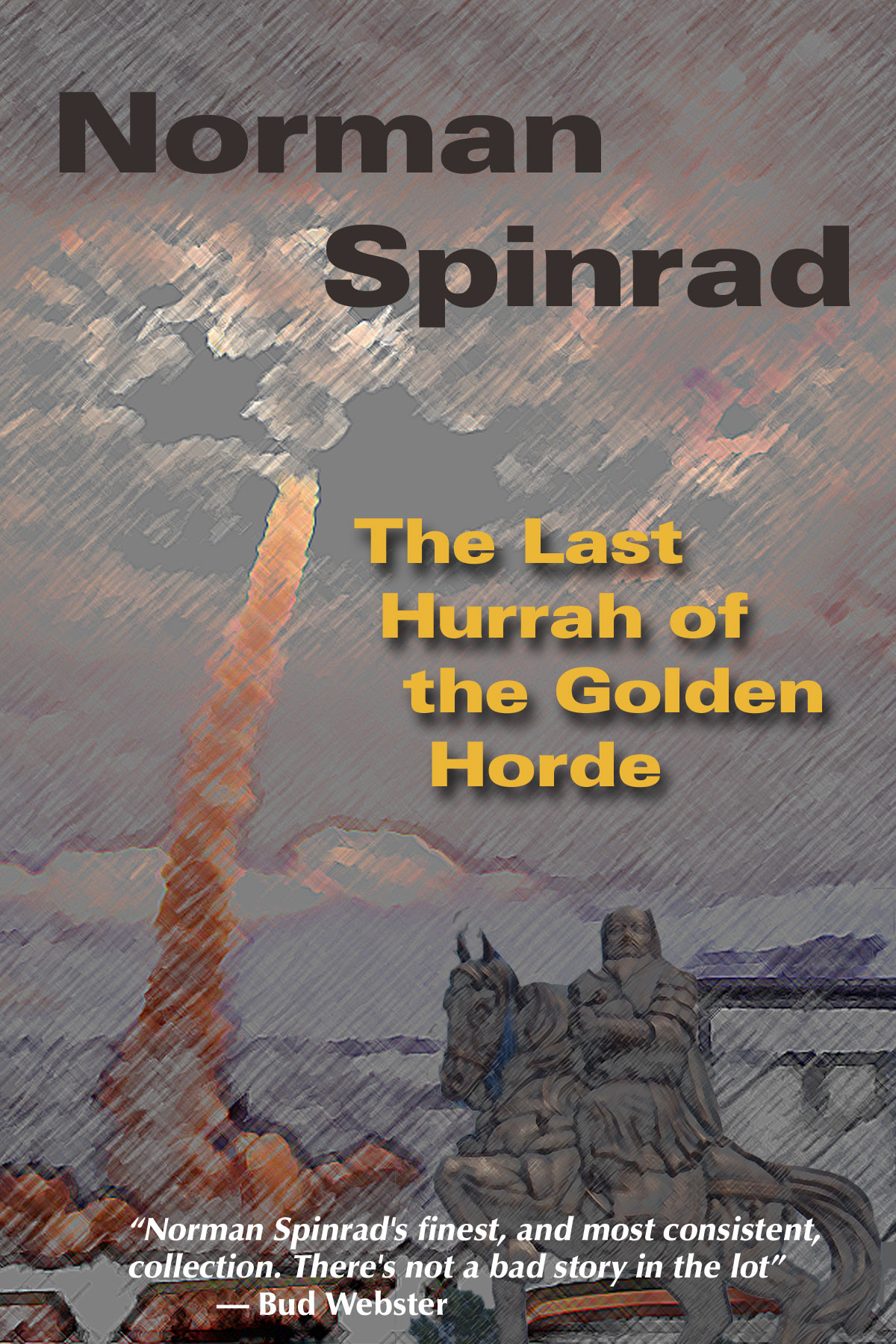 The Last Hurrah of the Golden Horde
"One of the greatest collections of science fiction short stories ever" —Goodreads.com
Contents
Carcinoma Angels
The Age of Invention
Outward Bound
A Child of Mind
The Equalizer
The Last of the Romany
Technicality
The Rules of the Road
Dead End
A Night in Elf Hill
Deathwatch
The Ersatz Ego
Neutral Ground
Once More, With Feeling
It's a Bird! It's a Plane!
Subjectivity
The Entropic Gang Bang Caper
The Last Hurrah of the Golden Horde

Keywords: science fiction, short stories, immortality, new worlds, new wave, politics, brainwashing, cancer, space opera, superman, kafka, nuclear war, anti-war, Genghis Khan
~~~
This ebook is in your choice of formats that work for almost every ebook reader and has no copy protection ("DRM"). Read it on any reader you want, any time.
We hope you enjoy the ebook! If you like it, please tell others to visit www.ReAnimus.com/1001
---
Returning Customers