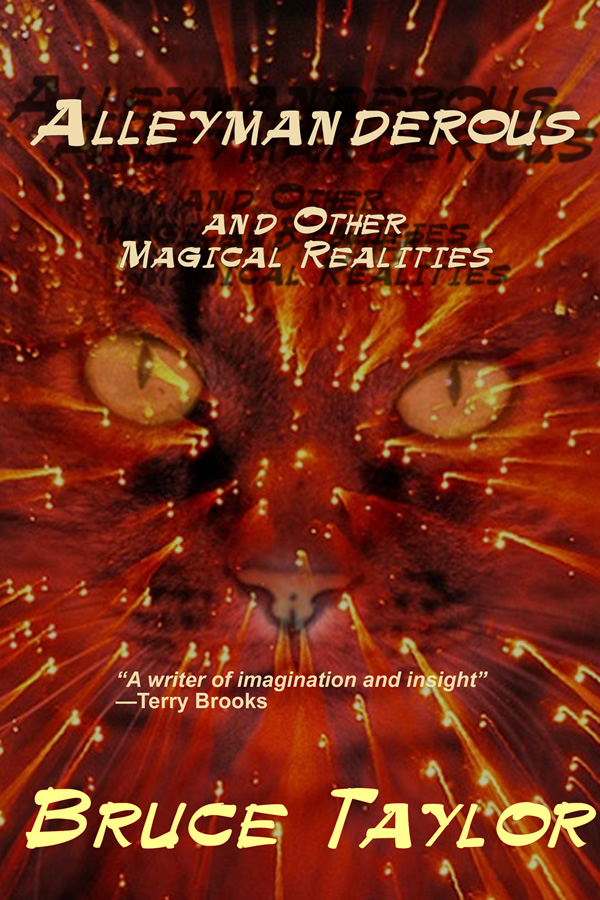 Alleymanderous and Other Magical Realities
ADVANCE READER COPY! *
Release date — May 20
A surrealistic/magic realist nightmare that lasts eight hours and involves this person "you" and the dream incarnations of his cat, Alleymanderous, by turns tormentor but ultimately guru, taking you on a painful but necessary dreamride to the midnight of your soul.
Included also are 31 stories, other "magical realities" from the writer whom Elton Elliott, former editor of The Science Fiction Review, has called " . . . the transformational figure for science fiction."
"A writer of imagination and insight"
—Terry Brooks
~~~
This ebook is in your choice of formats that work for almost every ebook reader and has no copy protection ("DRM"). Read it on any reader you want, any time.
We hope you enjoy the ebook! If you like it, please tell others to visit www.ReAnimus.com/1575
---
Returning Customers